---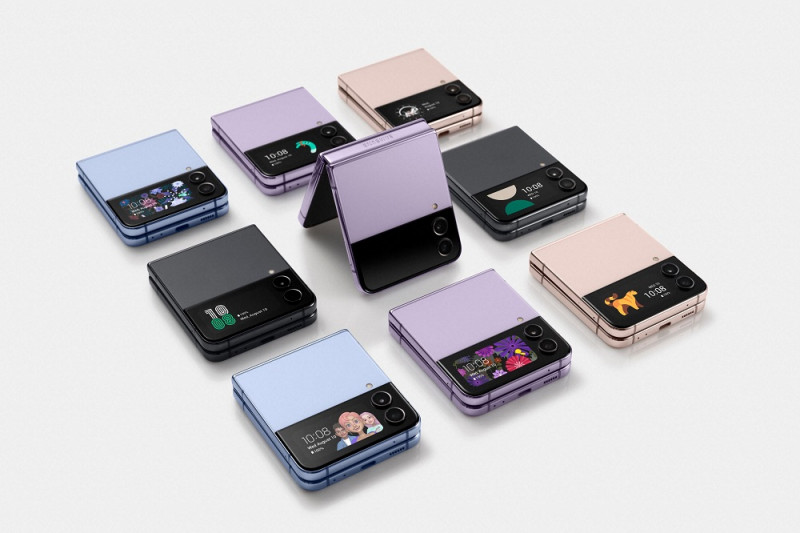 COLOURS -
Bora Purple, Graphite, Pink Gold, Blue
Meet the new neutrals
Our four shades come in colors that match everything - but still stay unique. The cloudy glass finish creates a muted contrast on the glossy metal frame.
MAIN SCREEN
Holds up from flex to flat
Thanks to an ultra thin glass, the 6.7 inch giant screen reveals an incredible view. The advanced durability feature makes the Galaxy Flip 4 more stronger than ever before, staying tough longer than 200,000 folds.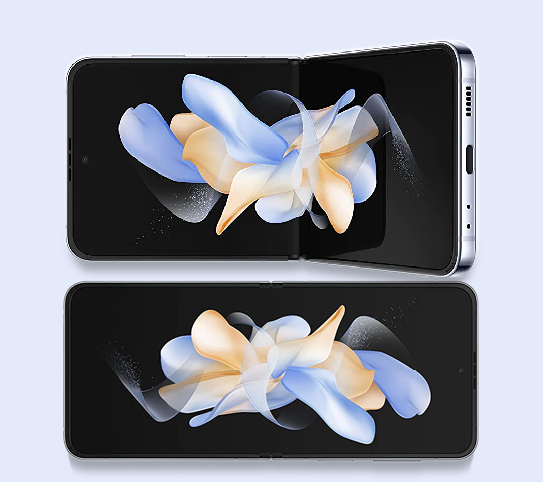 ---
COMPACT SIZE
Fits all your fits
The compact, full-sized Galaxy Z Flip 4 folds into a small but mighty model. It slips right into any pocket when folded. No more planning your looks around your phone, its sleek design and aesthetic colors instantly match your vibe.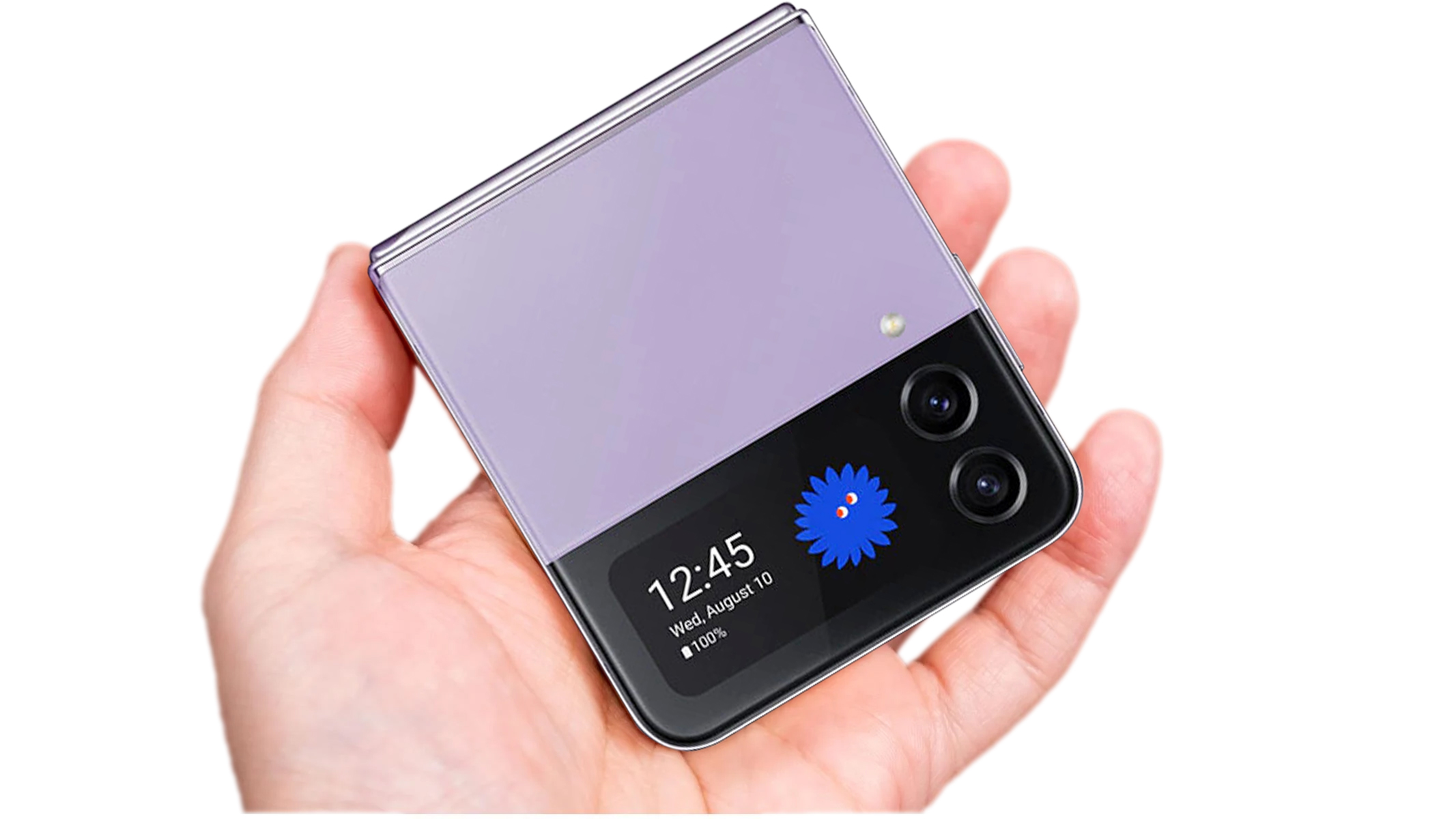 ---
DURABILITY
Withstands drips and drops
Made to be durable from the inside-out. Framed with exclusive Corning Gorilla Glass Victus+, these are Samsung's toughest foldables ever.
---
IPX8 WATER RESISTANCE
Still afraid of water?
Samsung brings you the worlds first water resistant foldable smartphone with IPX8 water resistance. It can stay in upto 1.5 meters of water for up to 30 minutes with nothing to worry.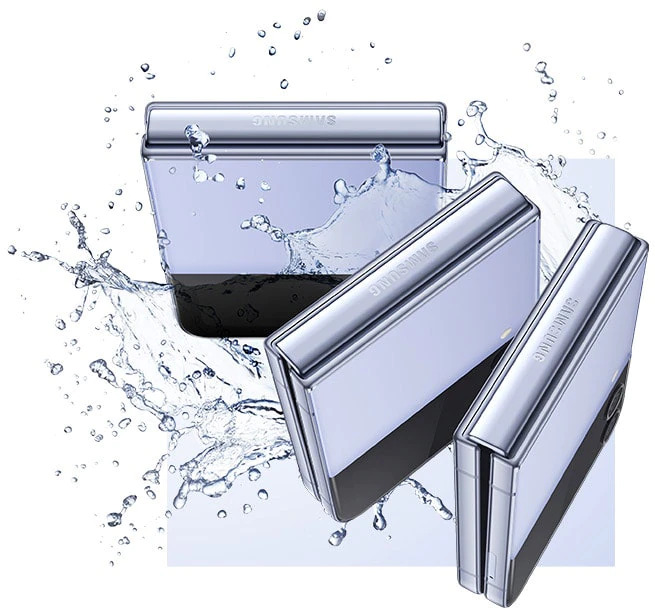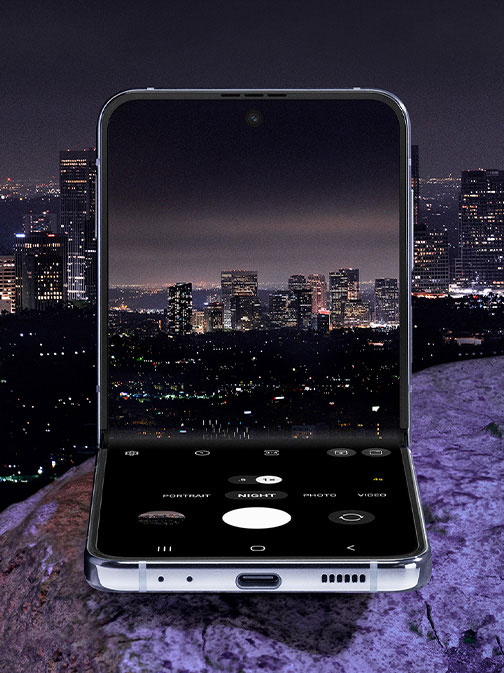 MULTI-CAMERA SYSTEM
Live your best nightlife
With Nightography mode on your rear camera, you can brighten up your night. Nighttime details are brought to life even if they are dark with bigger pixels and not just still pictures, even video recordings can be captured smoothly without shakiness. Now you can avoid taking washed out, blurry night images.
---
Flexcam - Your best angle, anywhere
Go hands-free and take group shots, selfies and videos from fresh new angles. Use Flexcam to enhance your directorial POV and create content for social media. You can prop up the camera on different surfaces and capture true-to-life pictures.
---
Check at a glance
Custom Cover Screen
With the 1.9 inch customizable cover screen, you can put your style right on display. Check what is important at a glance. Use your photos, videos, emojis to personalize the clock face as many times as you wish.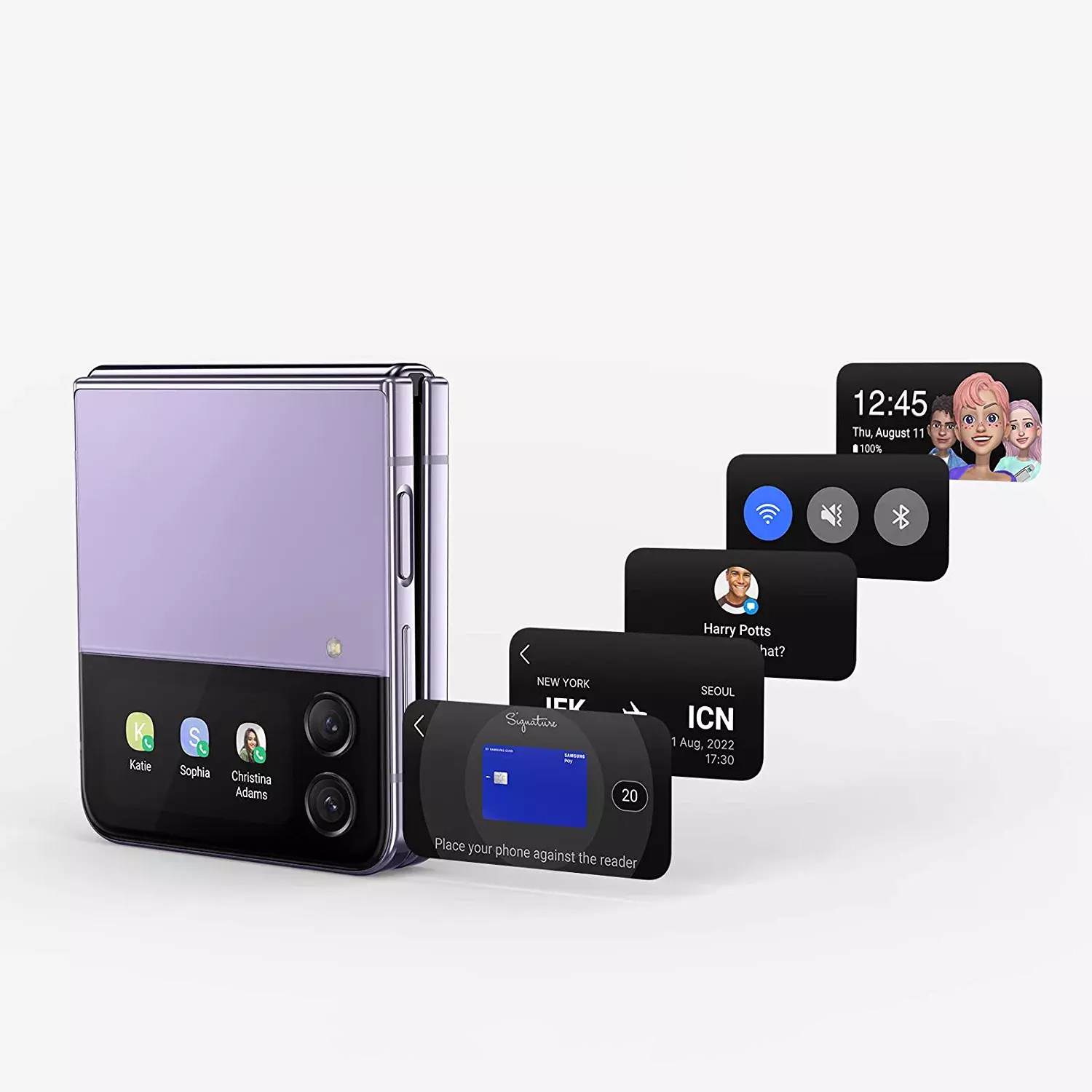 User-Friendly Cover Screen
Tap, swipe and control your phone right from the 1.9 inch cover screen. You can reply to texts, add app widgets, access settings - no main screen needed. You can also answer or make calls without opening the phone.